Image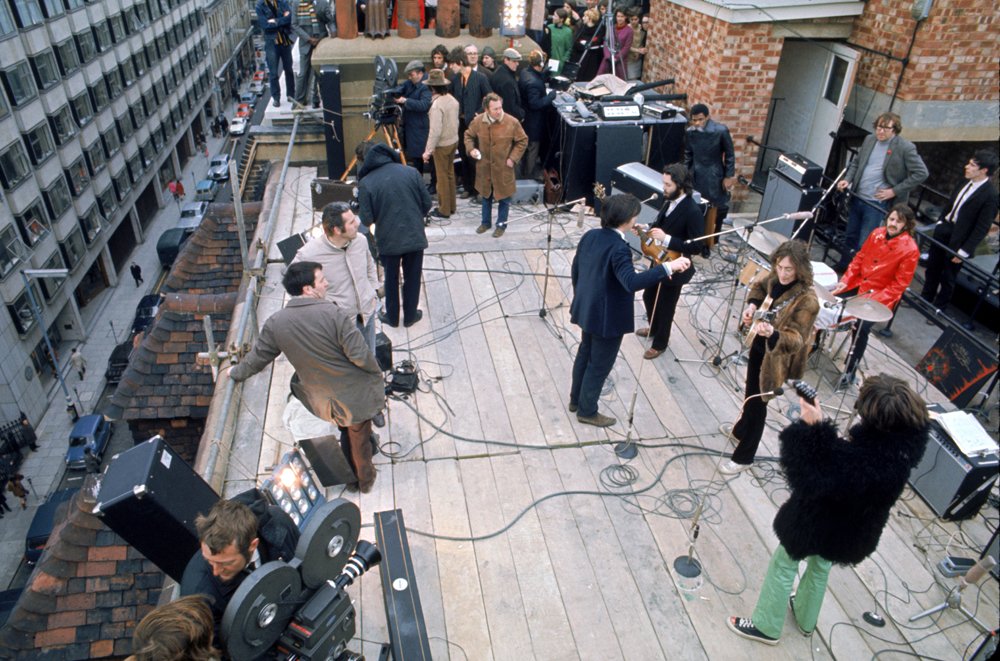 Film
Let It Be
First broadcast 13th May 1970
"We started Let It Be in January 1969 (...) The idea was that you'd see The Beatles rehearsing, jamming, getting their act together and then finally performing somewhere in a big end-of-show concert."
"I think the original idea was Paul's - to rehearse some new songs, pick a location and record the album of the songs in a concert. We would learn the tunes and record them without loads of overdubs: do a live album."
"By the time we got to Let It Be we couldn't play the game anymore. We could see through each other, and therefore we felt uncomfortable, because up till then we really believed intensely in what we were doing and the product we put out, and everything had to be just right. And we believed. Suddenly we didn't believe. It'd come to a point where it was no longer creating magic."
"I think everyone was getting a little tired of us by then, because we were taking a long time and there were many heated discussions going on. About life. About everything."
Image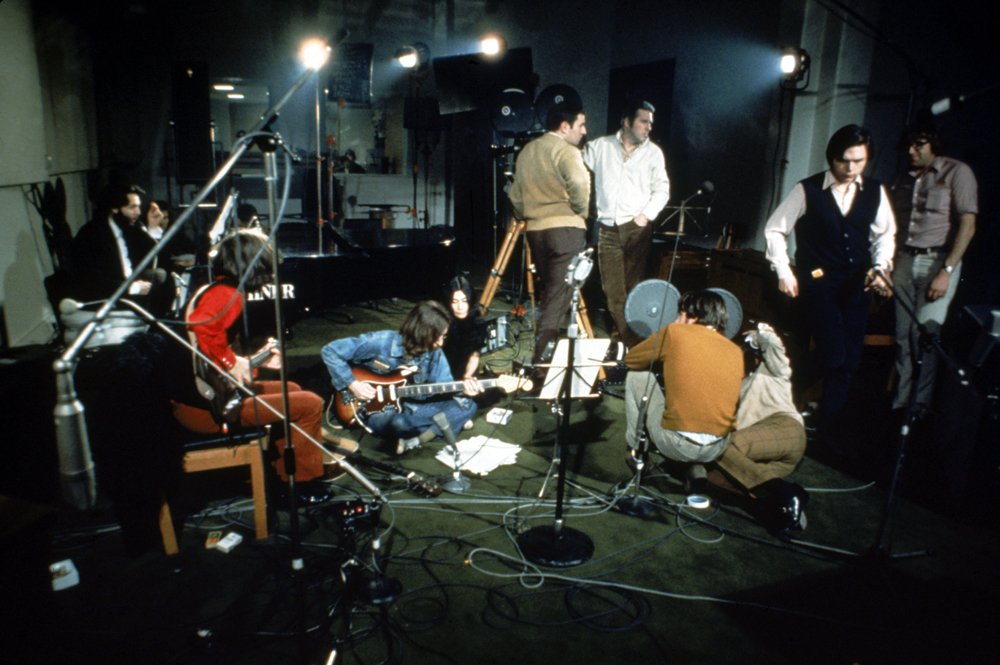 The documentary film "Let It Be" gives an unparalleled insight into the Beatles getting back to basics at Twickenham and at their own recording studios in Savile Row. It spans two weeks of recording of what was to be their final album, Let It Be.
A highlight of the film is their legendary gig on the roof of the Apple Building. The sound of their music attracts hundreds of people in the streets below. The crowd spills over into the streets, blocks traffic, frustrates the police. Windows in nearby buildings pop open as other people strain for sight and sound of their favourite performers. Even rooftops serve as precarious perches for Beatles' fans.
Let It Be was produced by Neil Aspinall and directed by Michael Lindsey-Hogg. It includes tracks such as Don't Let Me Down, Maxwell's Silver Hammer, Two Of Us, I've Got A Feeling, Oh Darling, One After 909, Across The Universe, Dig A Pony, I Me Mine, For You Blue, Besame Mucho, Dig It, Get Back and Let It Be.
In 2021, an original docuseries - The Beatles: Get Back - was released. Directed by Peter Jackson, it is made entirely from what was never-before-seen, restored footage from the original Let It Be film shoot. The series provides the most intimate and honest glimpse into the creative process and relationship between John, Paul, George, and Ringo ever filmed.
Image
| | |
| --- | --- |
| John Lennon | John |
| Paul McCartney | Paul |
| George Harrison | George |
| Ringo Starr | Ringo |
| Michael Lindsay-Hogg | Director |
| Neil Aspinall | Producer |
| Anthony B. Richmond | Cinematography |
| Tony Lenny | Edited by |
| The Beatles | Executive Producer |
| Graham Gilding & Tony Lenny | Co-editor |
| Ray Freeborn | Assistant Director |
| Roy Mingaye & Ken Reynolds | Boom Operators |
| Peter Sutton | Sound |
| Paul Bond | Clapper Boy |
| Les Parrott | Camera Operator |