Image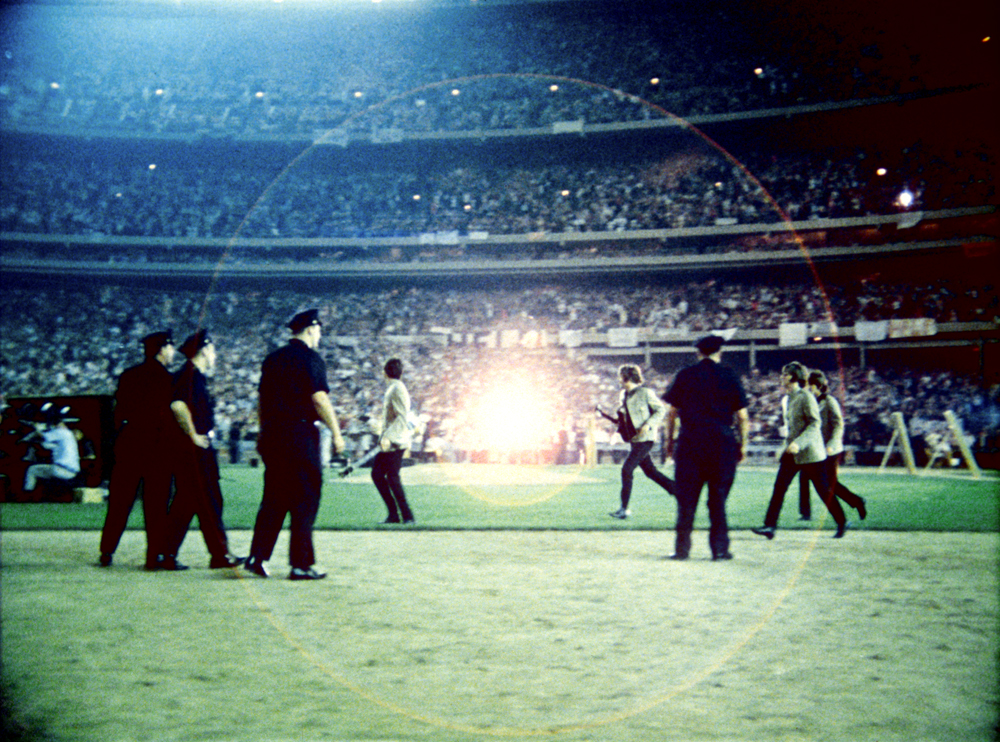 Film
The Beatles at Shea Stadium
First broadcast 1st March 1966
"It's like this: you make a noise and they make a noise, and it's the noise together that counts. It's the bible, really, with Cecil B. De Mille and 60,000 extras."
"It was marvellous. It was the biggest crowd we ever played to, anywhere in the world. It was the biggest live show anybody's ever done, they told us. And it was fantastic, the most exciting we've done. They could almost hear us as well, even though they were making a lot of noise, because the amplification was tremendous."
"Shea Stadium was an enormous place. In those days, people were still playing the Astoria Cinema at Finsbury Park. This was the first time that one of those stadiums was used for a rock concert. Vox made special big 100-watt amplifiers for that tour. We went up from the 30-watt amp to the 100-watt amp and it obviously wasn't enough; we just had the house PA."
"I never felt people came to hear our show - I felt they came to see us. From the count-in on the first number, the volume of screams drowned everything else out."
The Beatles at Shea Stadium is a fifty-minute-long film of the band's concert at Shea Stadium in New York City on 15 August 1965 - the highlight of the band's 1965 tour. The documentary is a portrait of Beatlemania in America in 1965 - with all its high frequency, frenzied excitement.
Over 55,000 people came to watch this ground-breaking gig, the sound of which was completely dominated by the screaming audience. The huge number of security guards were kept occupied by fainting girls and audience members attempting to reach the stage.
The documentary was directed and produced by Bob Precht, NEMS Enterprises, and Subafilms.
| | |
| --- | --- |
| John Lennon | Self |
| Paul McCartney | Self |
| George Harrison | Self |
| Ringo Starr | Self |
| Murray the 'K' | Self |
| Brian Epstein | Self |
| Mal Evans | Self |
| Brenda Holloway | Self |
| Killer Joe Piro and His Discotheque Dancers | Themselves - Dancers |
| The King Curtis Orchestra | Themselves |
| 'Cousin Brucie' Morrow | Self / Stage Announcements |
| Sounds Incorporated | Themselves (as Sounds Inc.) |
| Ed Sullivan | Self |
| Vince Calandra | Assistant Producer |
| Tony Jordan | Associate Producer |
| Robert Precht | Executive Producer (as Bob Precht) |
| Andrew | Director of Photography |
| Arline Carson & Sidney Katz | Film Editing |
| M. Clay Adams | Manager Production Operations |
| Warren Rothenberger & Gordon Willis | Camera Operators |
| Brian Epstein | Production Associate |