Album
Rubber Soul
Release date: 03 December 1965
"When we were working on Norwegian Wood... it just needed something. I just picked the sitar up and kind of found the notes, and I just kind of played it... and it just seemed to hit the spot."

"Our whole attitude was changing - we'd grown up a little. I think grass was really influential in a lot of our changes, especially with the writers."

"The title Rubber Soul was kind of, 'Hey man, it's got soul - it's a lot of soul. A lot of soul, that music'. - It was a spoof on that you know. Seemed nice and amusing. Very us - you know, very whacky."

"We were getting more fine tuned really. More of the same, but fine tuning it. I mean we certainly knew we were making a good album, then."

"We always wanted every single record to have a different sound. We never wanted to get trapped in this THE Mersey Beat."

"They were getting more and more interested in unusual sounds. They were trying out new instruments and always coming to me saying, 'What, what ideas have you got for this?".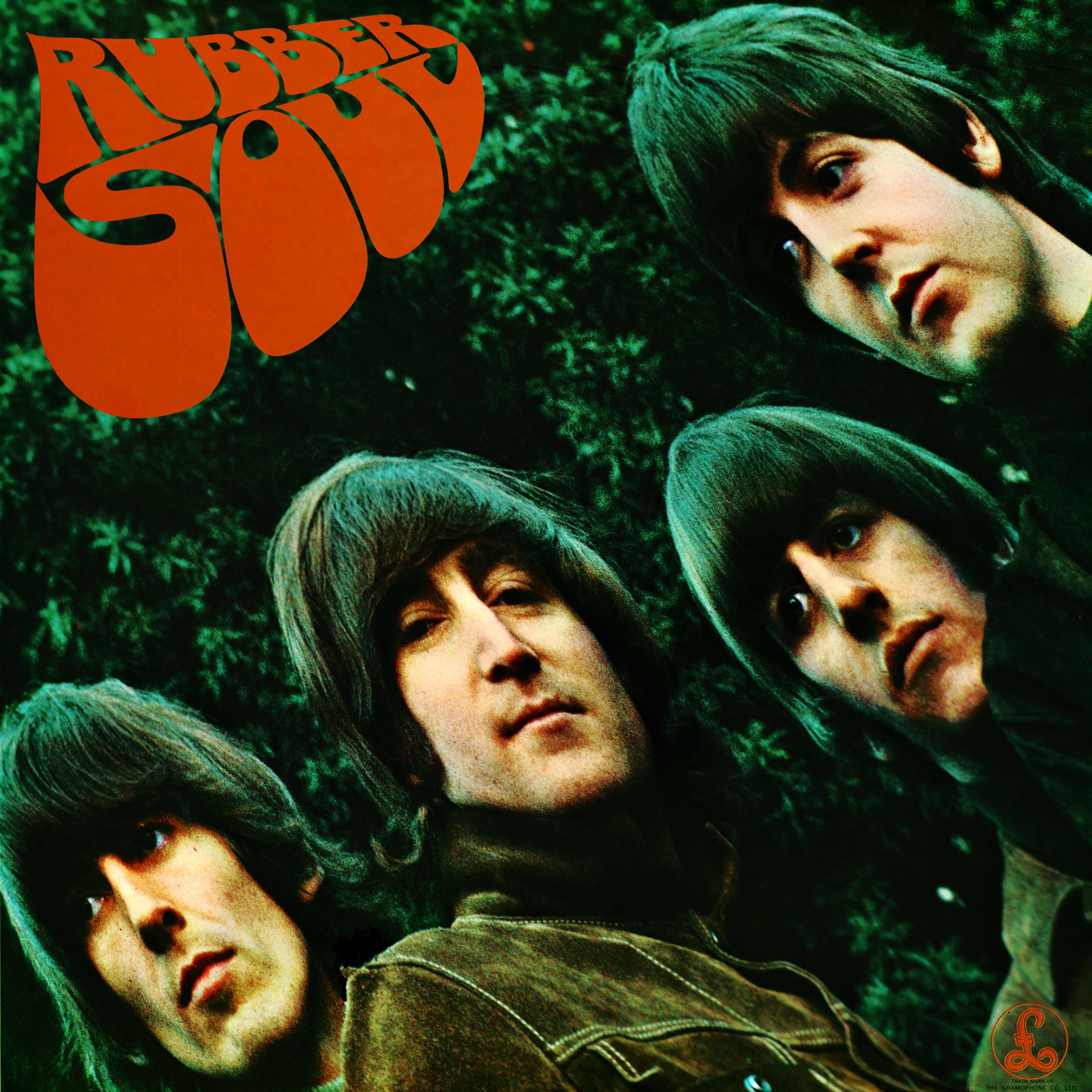 Rubber Soul was another album for Christmas - released on 3rd December, 1965 just two weeks after final mixing had taken place. Following the release of their previous album The Beatles had undertaken a momentous tour of the USA and Canada including a record breaking appearance at New York's famous Shea Stadium.
Following a deserved holiday, the guys returned to the studios in mid October, not only to record the album but also a new single - their first double A-side featuring "Day Tripper" and "We Can Work It Out".
Image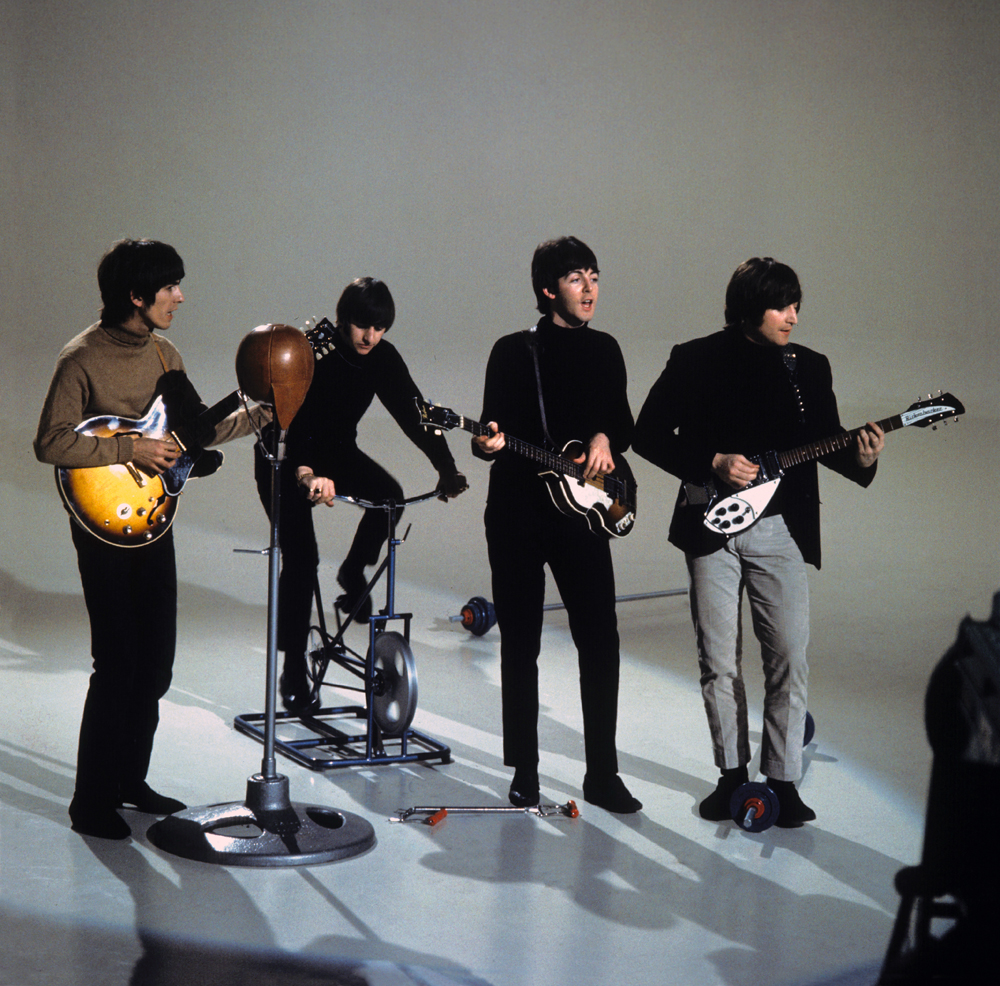 The album consisted of eleven songs by John and Paul, two by George and another with the unique writing credit of Lennon-McCartney-Starkey. The inclusion of a sitar on the song Norwegian Wood (This Bird Has Flown) also illustrated George's growing interest in Indian music and culture.
Image
Rubber Soul was also the last Beatles album for which Norman Smith manned the control desk. He took his leave after six albums and eleven singles going on to produce Pink Floyd and later still to enjoy success as 'Hurricane' Smith.
The front cover photograph of Rubber Soul was again taken by Robert Freeman but the way the faces appear slightly distorted on the sleeve was a result on a happy accident while the image was being projected. It is also interesting to note that the group's name is absent from the front of the sleeve.
Image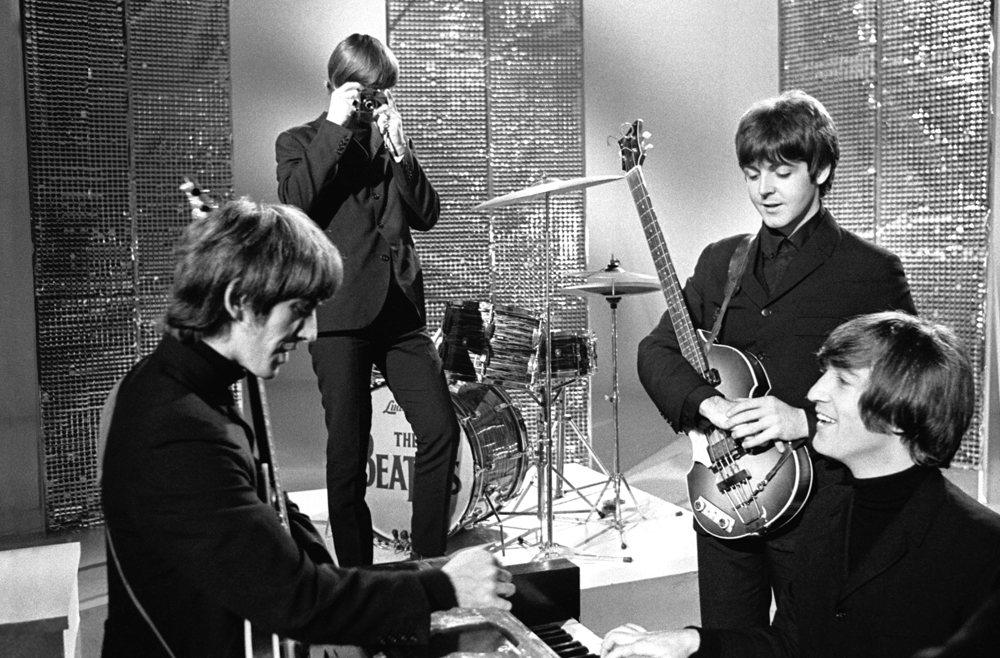 The album spent nine weeks at the album chart summit in the UK during a healthy 43 chart stay.
In the US Rubber Soul was released but despite the fact that sleeve looked similar to its UK counterpart, the track listing was different. Of the twelve tracks released on the American album only ten were common to the UK version. 'I've Just Seen A Face' and 'It's Only Love' from side two of the British Help! album replaced four tracks which the US would save for a future release titled "Yesterday....And Today". The US "Rubber Soul" album reached # 1 in early January 1966 and stayed there for six weeks during an initial chart run of 51 weeks.