Album
Magical Mystery Tour
Release date: 27 November 1967
"It was like we were in another phase of our career you know we'd done all the live stuff and that was marvellous, now we were into being more artists. We got more freedom to be artists."
"If you think it was good, keep it, if you don't, scrap it."

"You have success with something that might have seemed like a far out idea, people had said wow this is great and so when we'd come back again George would be really quite keen to try, what other ideas have you got?"

"And now we are going to play a track from Magical Mystery Tour which is one of my favourite albums because it was so weird I Am The Walrus, one of my favourite tracks because I did it of course but also cos it's one of those that has enough little bitties going to keep you interested even a hundred years later."

"The Beatles songs had started to sound more individual from Revolver onwards or even before then."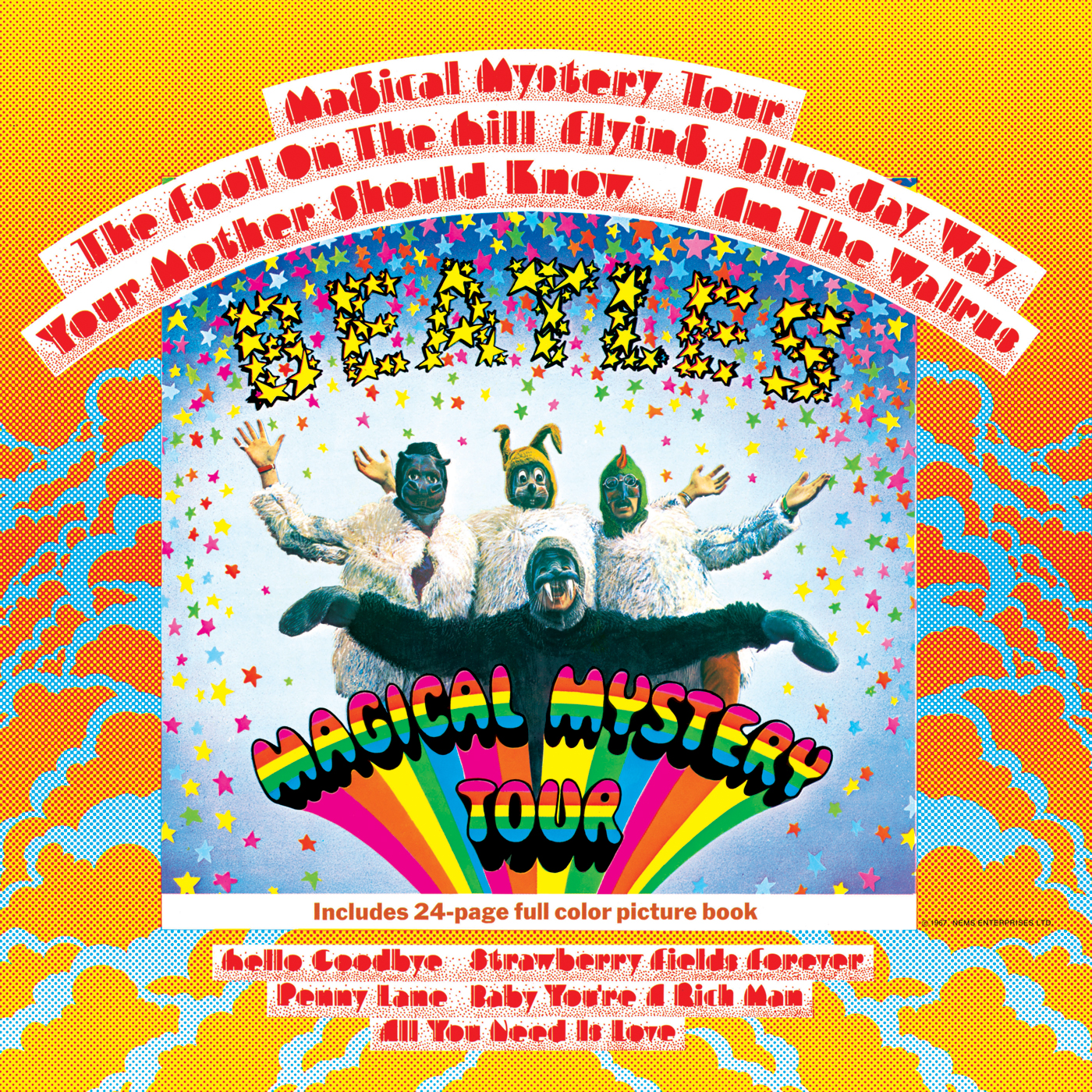 The Beatles devised, wrote and directed a television film called Magical Mystery Tour which was broadcast on BBC Television at Christmas, 1967
Even before Sgt. Pepper's Lonely Hearts Club Band, had hit the shops, the idea of the programme had been born and work had commenced on the title track.
Image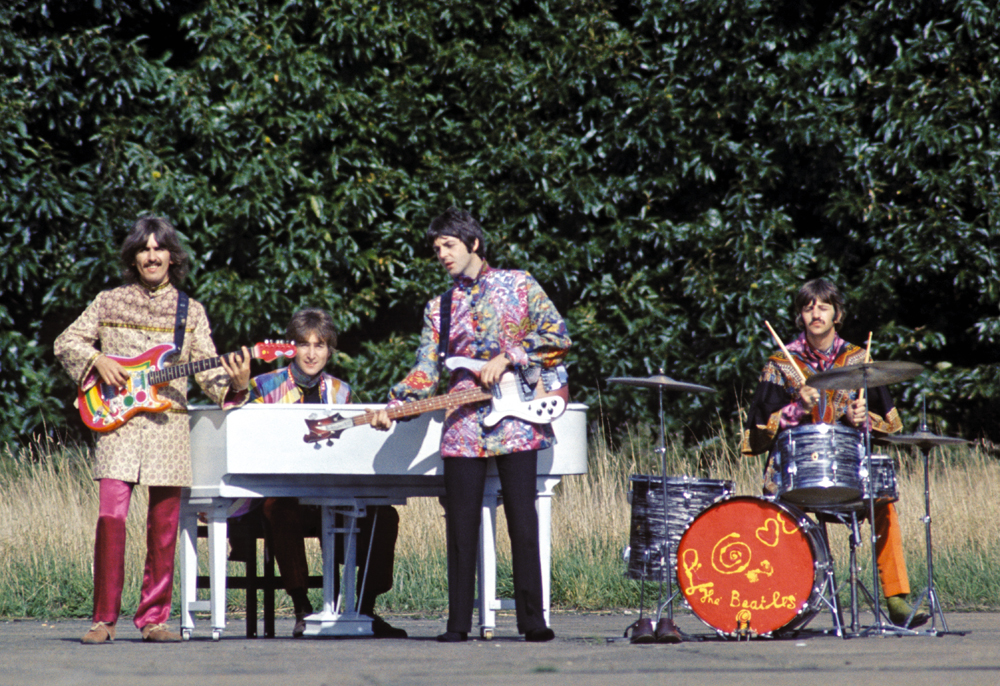 It was decided that the soundtrack for the programme would be released on two seven inch discs which would be packaged with a booklet in a gatefold sleeve. The booklet contained stills from the show along with a comic strip telling the story. A lyric sheet was also stapled into the centrespread of the booklet. The EP was a runaway success and reached no. 2 in the UK singles chart, held off the top spot by their own single... "Hello, Goodbye".
In the US, the double-EP format was not considered viable so instead, Capitol Records created an album by placing the six songs from the EP on side one of an album and drawing side two from the titles that had appeared on singles in 1967. These titles were "Strawberry Fields Forever", "Penny Lane", "All You Need Is Love" - their anthem that had been broadcast around the world via Satellite in June. "Baby, You're A Rich Man" and their current single, "Hello, Goodbye". The US release made # 1 in early January 1968 and stayed there for eight weeks. Its initial chart run lasted 59 weeks.
Image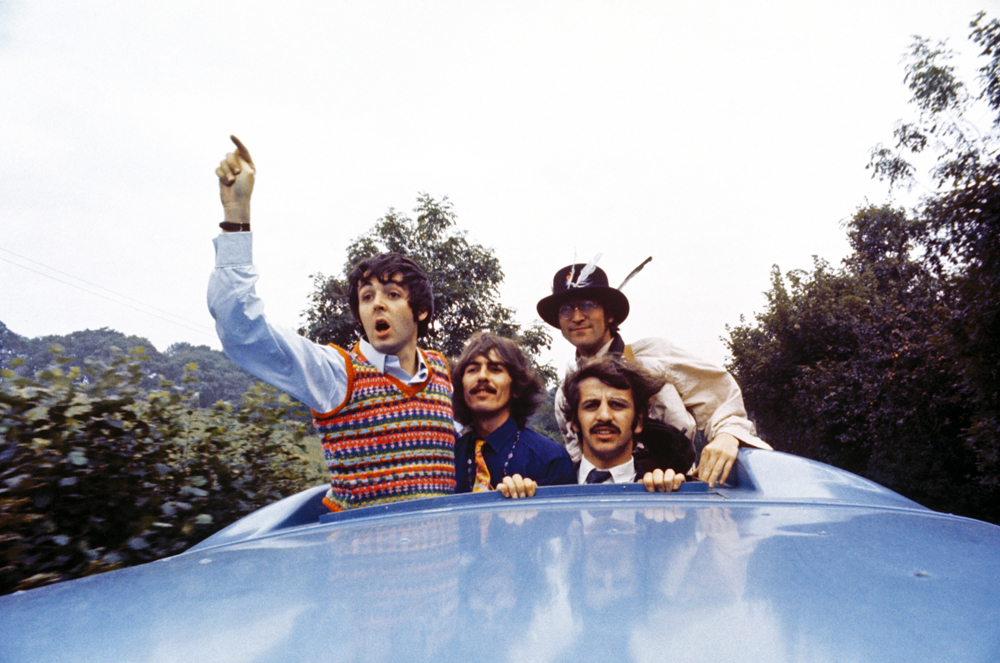 1967 had certainly been a year of great achievement but it was also tinged with sadness. Brian Epstein, The Beatles' manager since 1961 passed away on 27th August, 1967 at the age of 32.
The US configuration for Magical Mystery Tour was later adopted by many other countries (including the UK in 1976). When the Beatles catalogue was first issued on Compact Disc in 1987, Magical Mystery Tour joined the core list of titles.
If they aren't already planning so, the Beatles should start planning their next full-length film immediately. After watching a rough cut of their 'Magical Mystery Tour', which BBC viewers can see on Boxing Day. I am convinced they are extremely capable of writing and directing a major movie for release on one of the major cinema circuits.

The film sequences for the musical numbers are extremely clever. For 'Blue Jay Way' George is seen sitting cross-legged in a sweating mist which materialises into a variety of shapes and patterns. It's a pity that most TV viewers will be able to see it only in black and white. 'I Am The Walrus' has four of them togged up in animal costumes switching at times to them bobbing across the screen as egg-men.

A special word of praise for Ringo, who more than the others comes over very, very funnily. But praise to all of them for making a most entertaining film. I only wish they would now put out a sequel made up from the parts they left on the cutting-room floor.

NME July 20, 1967