Album
Live At The Hollywood Bowl
Release date: 09 September 2016
"A few years ago Capitol Studios called saying they'd discovered some Hollywood Bowl three track tapes in their archive. We transferred them and noticed an improvement over the tapes we've kept in the London archive. Alongside this I'd been working for some time with a team headed by technical engineer James Clarke on demix technology, the ability to remove and separate sounds from a single track. With Sam Okell, I started work on remixing the Hollywood Bowl tapes. Technology has moved on since my father worked on the material all those years ago. Now there's improved clarity, and so the immediacy and visceral excitement can be heard like never before. My father's words still ring true, but what we hear now is the raw energy of four lads playing together to a crowd that loved them. This is the closest you can get to being at the Hollywood Bowl at the height of Beatlemania. We hope you enjoy the show…"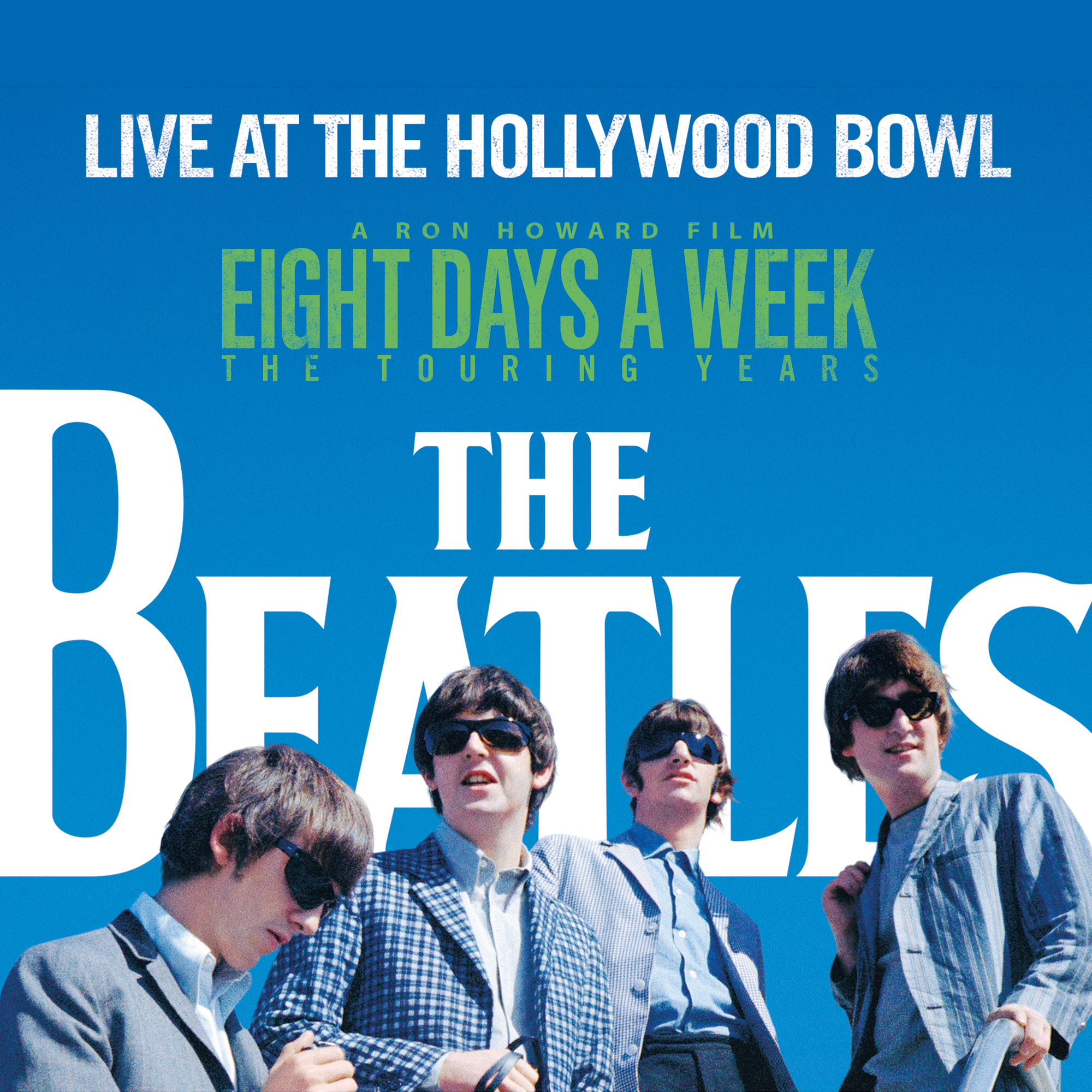 The Beatles: Live At The Hollywood Bowl captures the joyous exuberance of the band's three sold-out concerts at Los Angeles' Hollywood Bowl in 1964 and 1965. A companion to The Beatles: Eight Days A Week - The Touring Years, Academy Award®-winner Ron Howard's authorized and highly anticipated documentary feature film about the band's early career, The Beatles: Live At The Hollywood Bowl was released worldwide on CD and for digital download and streaming on September 9, followed by a 180-gram gatefold vinyl LP on November 18. The album includes a 24-page booklet with an essay by noted music journalist David Fricke, and its cover art features a sunny photo taken on August 22, 1964 by The Beatles' then-U.S. tour manager, Bob Bonis, as John, Paul, George and Ringo boarded a chartered flight from Seattle Tacoma Airport to Vancouver, BC for their first concert in Canada.
Image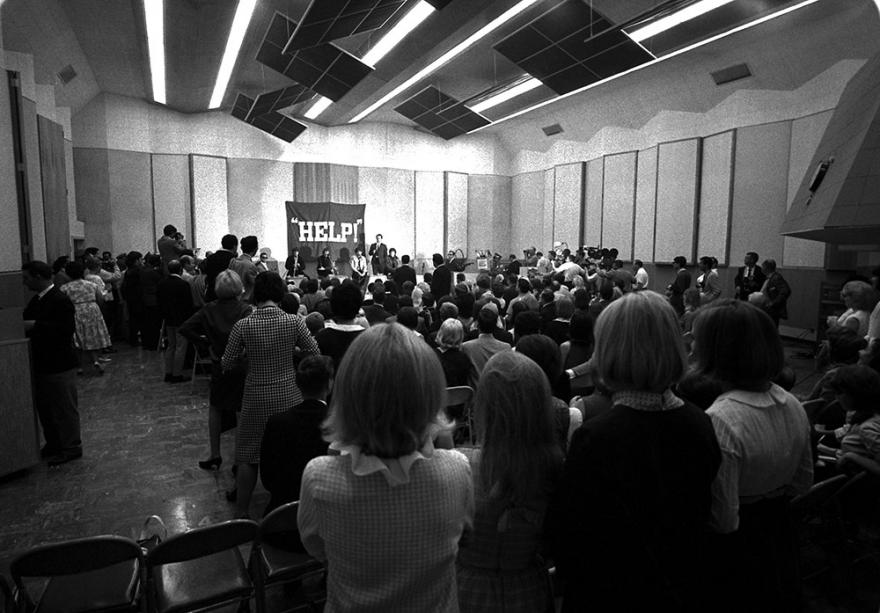 Documenting The Beatles' Hollywood Bowl concerts on tape was no easy feat, as producer Sir George Martin explained in his album notes for 1977's The Beatles At The Hollywood Bowl: "The chaos, I might almost say panic, that reigned at these concerts was unbelievable unless you were there. Only three track recording was possible; The Beatles had no 'fold back' speakers, so they could not hear what they were singing, and the eternal shriek from 17,000 healthy, young lungs made even a jet plane inaudible."
Image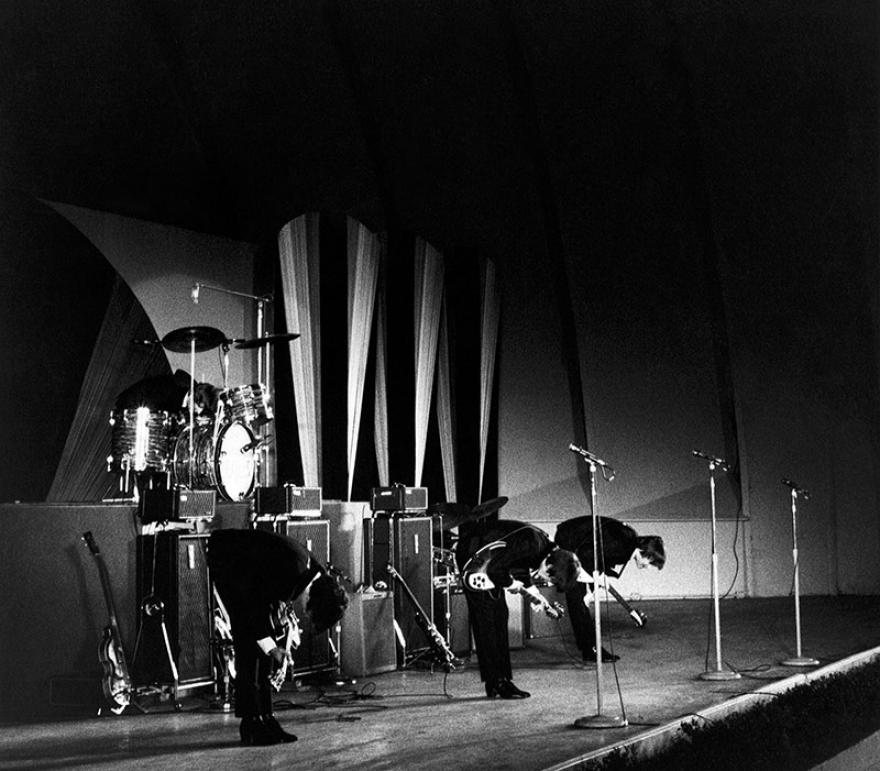 While The Beatles: Live At The Hollywood Bowl references the long out of print 1977 album, it is an entirely new release, directly sourced from the original three track tapes of the concerts. To preserve the excitement of the shows while unveiling the performances in today's best available clarity and quality, GRAMMY Award® winning producer Giles Martin and GRAMMY Award® winning engineer Sam Okell have expertly remixed and mastered the recordings at Abbey Road Studios, including the thirteen tracks from the original album produced by Giles' father, plus four additional, previously unreleased recordings from the momentous concerts.