Album
Let It Be...Naked
Release date: 17 November 2003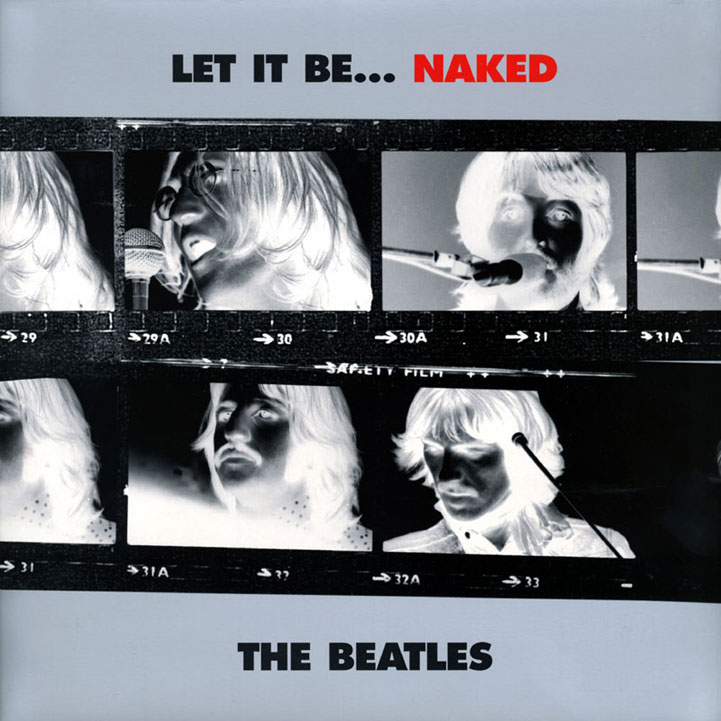 When The Beatles first set out to make Let It Be in 1969, they intended to record an album that would be a return to live performance. No studio effects or overdubbing of voices or instruments would be allowed - just the bare necessities of the band.
Let It Be… Naked is the stripped-down, return-to-live-takes album that The Beatles originally aimed to create, free of vocal and instrumental overdubs or added effects.
Let It Be evolved from an original plan to make a television show featuring the group playing tracks from the recent 'White Album.' That idea changed in three ways. First, abandoning the easier path, they opted to learn a completely new batch of songs for the televised concert. A second innovative approach was added when it was decided to film the rehearsals; allowing viewers to trace the development of each song from its first rough run through to the final polished version. Thirdly, as the climax of the project was a return to live performance, no studio effects or overdubbing of voices and instruments would be allowed at any time.
As usual, George Martin would be the supervising producer but - as he recalls - he had been instructed by John that 'none of your production rubbish!' was needed. However, amidst the turmoil of the band's breakup, the album was re-produced by Phil Spector before its 1970 release and it did not represent the raw and unadorned set The Beatles had in mind.
It is the Twickenham Film Studios sessions that have characterised the whole Let It Be project as an unhappy one both in the minds of The Beatles themselves and anyone who saw the documentary footage in the movie. The film sound rolls recorded at Apple (after their decision to move back to their studio there) disclose how much the atmosphere of the sessions had improved. Munching toast together, all four chat enthusiastically about playing live in the studio. 'I'm just so high when I get in at night' John tells the others. 'Yeah, it's great, isn't it?' George responds.
Original film sound rolls now provide an invaluable historical record of these days in the life of The Beatles and they do contain some candid discussions about the future of the group. Throughout the tapes Paul doggedly insists that only by working hard together can the group survive. He is also determined that they should break away from their insular recording career and appear before the public again. The other Beatles' enthusiasm for the planned concert ebbs and flows. But there are also happy moments in evidence as the group return to their roots - playing not only rock 'n' roll favourites but also unreleased early Lennon-McCartney compositions such as "Because I Know You Love Me So."