Album
Help!
Release date: 06 August 1965
"I had these two guys who used to write songs whenever we needed some. I think we just called them up and said, 'Look, we'll be doing a movie now lads, will you come up with a couple of catchy hits?'"
"I think it was largely John's - the actual Ticket To Ride bit. We wrote it together you see, with John and I. Certain songs would nearly always be the idea of one of us. One of us had actually said, 'Ticket To Ride would be good', the other one would say, 'Okay, that's what we'll write today'."

"I remember Paul playing to me Yesterday and he called it Scrambled Egg. It wasn't until he got the lyric together that we decided to record it - so he went down and sat on a high stool with his acoustic guitar and sang Yesterday."

Image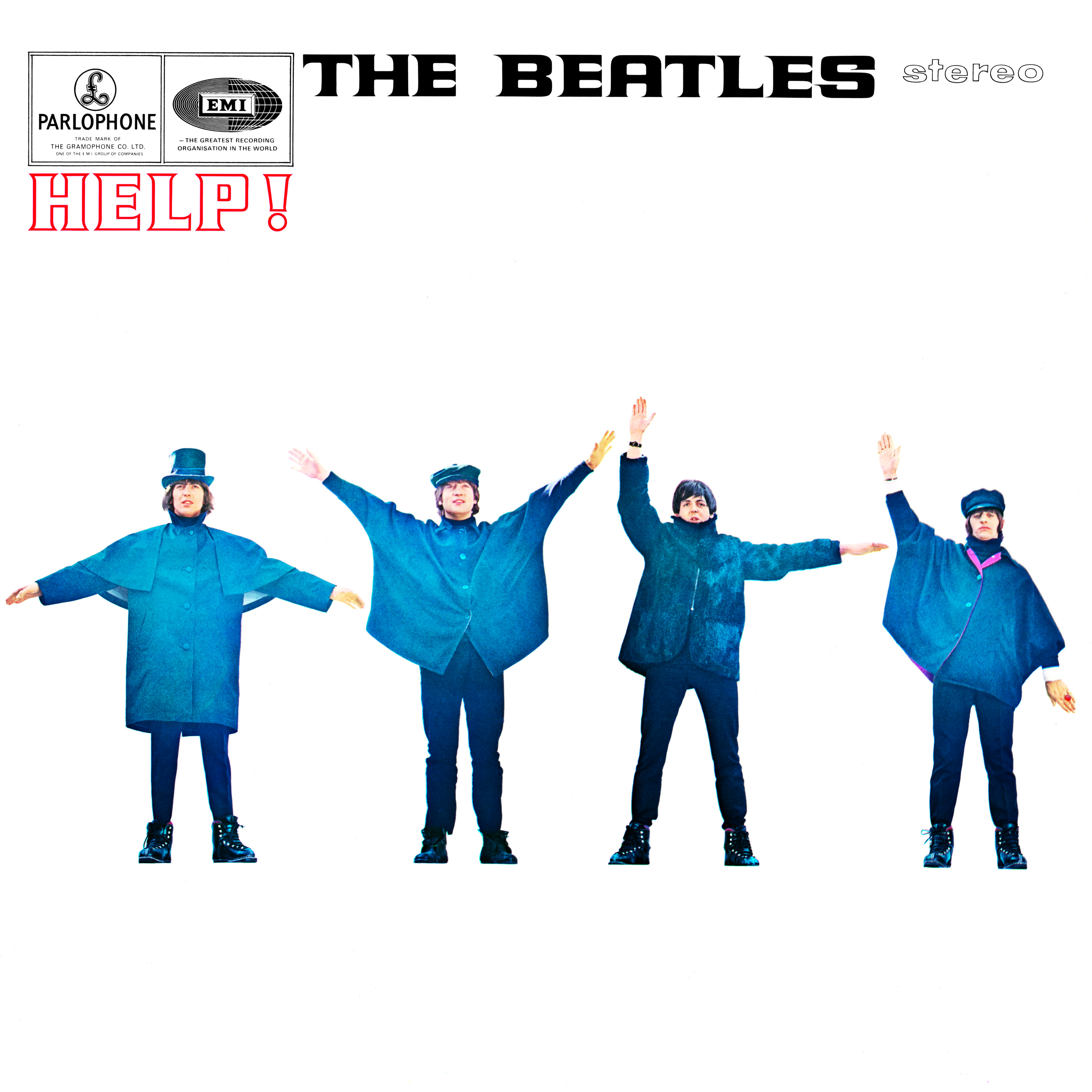 Released on 6th August, 1965, and eight months after Beatles For Sale, the recordings for Help! had actually started in earnest in mid February just one month after the guys had completed a season of 'Another Beatles Christmas Show' at London's Hammersmith Odeon. Within days of the final February session, they were off to the Bahamas to film scenes for the movie, which like 'A Hard Day's Night' was directed by Richard Lester.
Image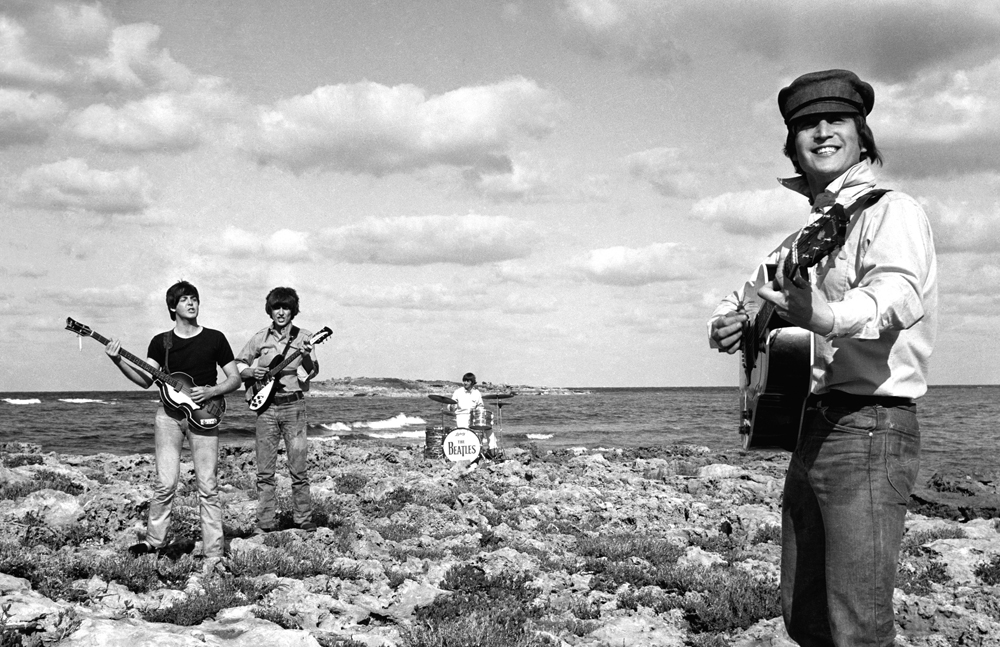 From the Bahamas, The Beatles headed East to Obertauern, in Austria before heading back to the UK for more filming. A new single, 'Ticket To Ride' was released on 9th April and this needed to be promoted so various TV performances took place from the end of March to mid April along with an appearance at NME Poll-winners concert. All of these taking place either side of more filming which continued on and off until the middle of June by which time The Beatles had returned to Abbey Road to complete the material for the non-soundtrack side of the forthcoming album. On the 12th June, 1965 it was announced that The Beatles had been awarded MBE's in the Queen's birthday honours list - an accolade previously never given to young pop stars.
Image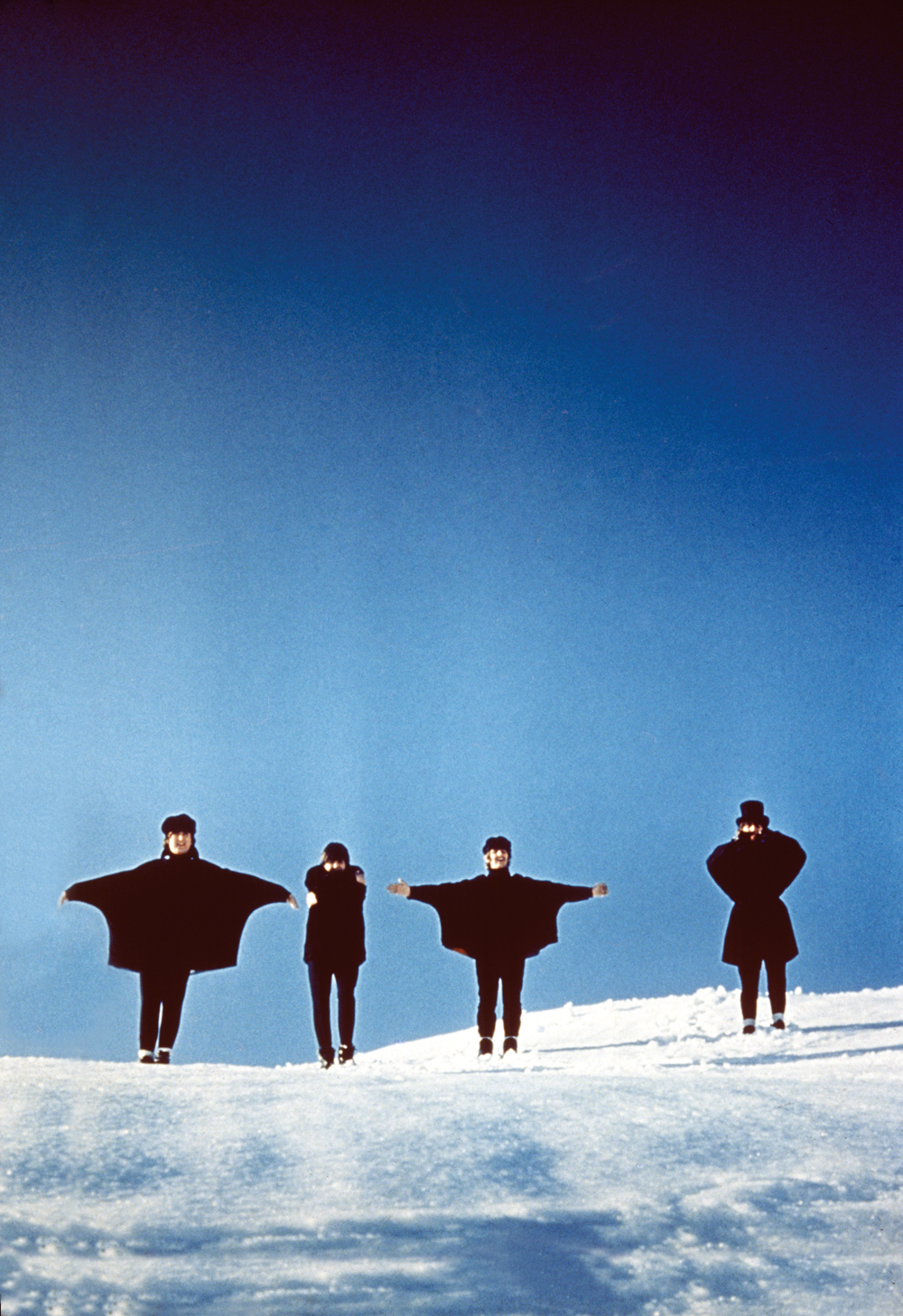 Like A Hard Day's Night, Help! contained the songs from the film on side one of the album with the other side devoted to other new recordings including two covers. Unlike A Hard Day's Night, the two singles released prior to and alongside the album had exclusive B-sides. Help! also marked the return of George Harrison as a songwriter. George contributed one song to each side of the album.
The striking album front cover features The Beatles making semaphore signals but these do not spell Help!
The album went immediately to no.1 in the British charts remaining there for a total of nine of its 37 weeks in the Top Twenty.
Yet again in the US, things were different. Another soundtrack album was released which contained all the songs from side one of the UK album plus six instrumental pieces scored by Ken Thorne. It resulted in another US # 1 album, which enjoyed a nine week stay during an overall chart run of 42 weeks. The remaining non-film tracks were scattered over three different albums in the U.S. The most famous of these, 'Yesterday' also being released as a single in September and later going on to reach # 1 for a period of four weeks.