OUT NOW
GET THE BEATLES' REVOLVER INTO YOUR LIFE
WITH THE NEWLY MIXED AND EXPANDED SPECIAL EDITION
AVAILABLE EVERYWHERE NOW
OCTOBER 28, 2022
Revolver Album Presented in New Stereo and Dolby Atmos Mixes + Original Mono Mix;
Expanded with Never Before Released Session Recordings and Demos + "Paperback Writer" and "Rain" EP
Turn off your mind, relax and float downstream…
'Revolver' is now released worldwide in a range of beautifully presented, newly-mixed and expanded Special Edition packages.
The new stereo mix, sourced directly from the original four-track master tapes, is brought forth in stunning clarity with the help of cutting edge de-mixing technology developed by Peter Jackson's WingNut Films Productions Ltd.
Showcasing GRAMMY-winning original album artwork created by Klaus Voormann, the Super Deluxe CD and vinyl house a beautiful book featuring Paul McCartney's foreword, an introduction by Giles Martin, an enlightening essay by Questlove, and insightful chapters by Kevin Howlett.
Image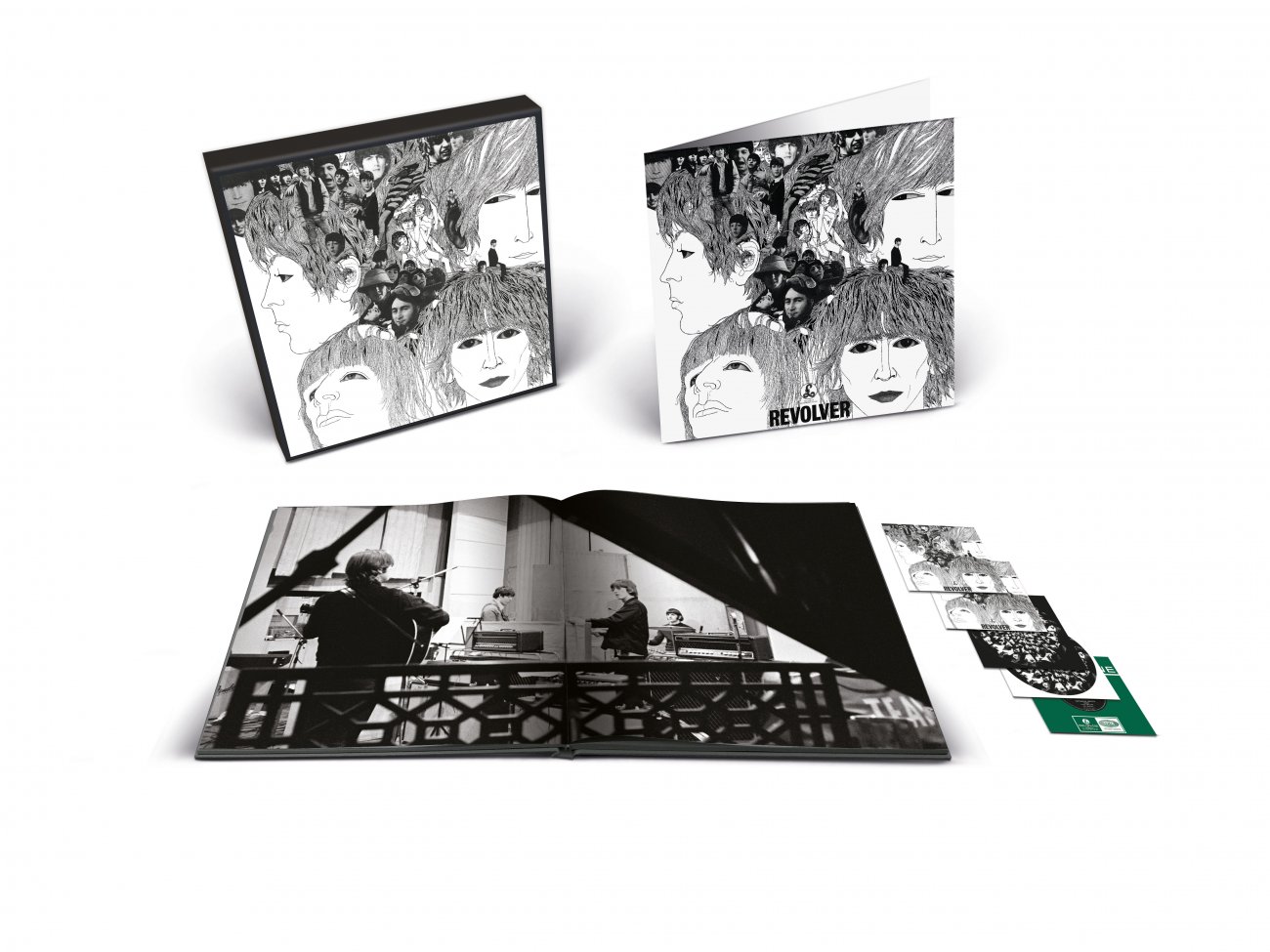 Available across 5CD/4LP Super Deluxe, 2CD Deluxe, Picture Disk, 1LP, 1CD, Download and Streaming. Dolby Atmos Mixes + original mono mix accompany never-before-released session recordings and demos, plus the "Paperback Writer" and "Rain" EP.
Image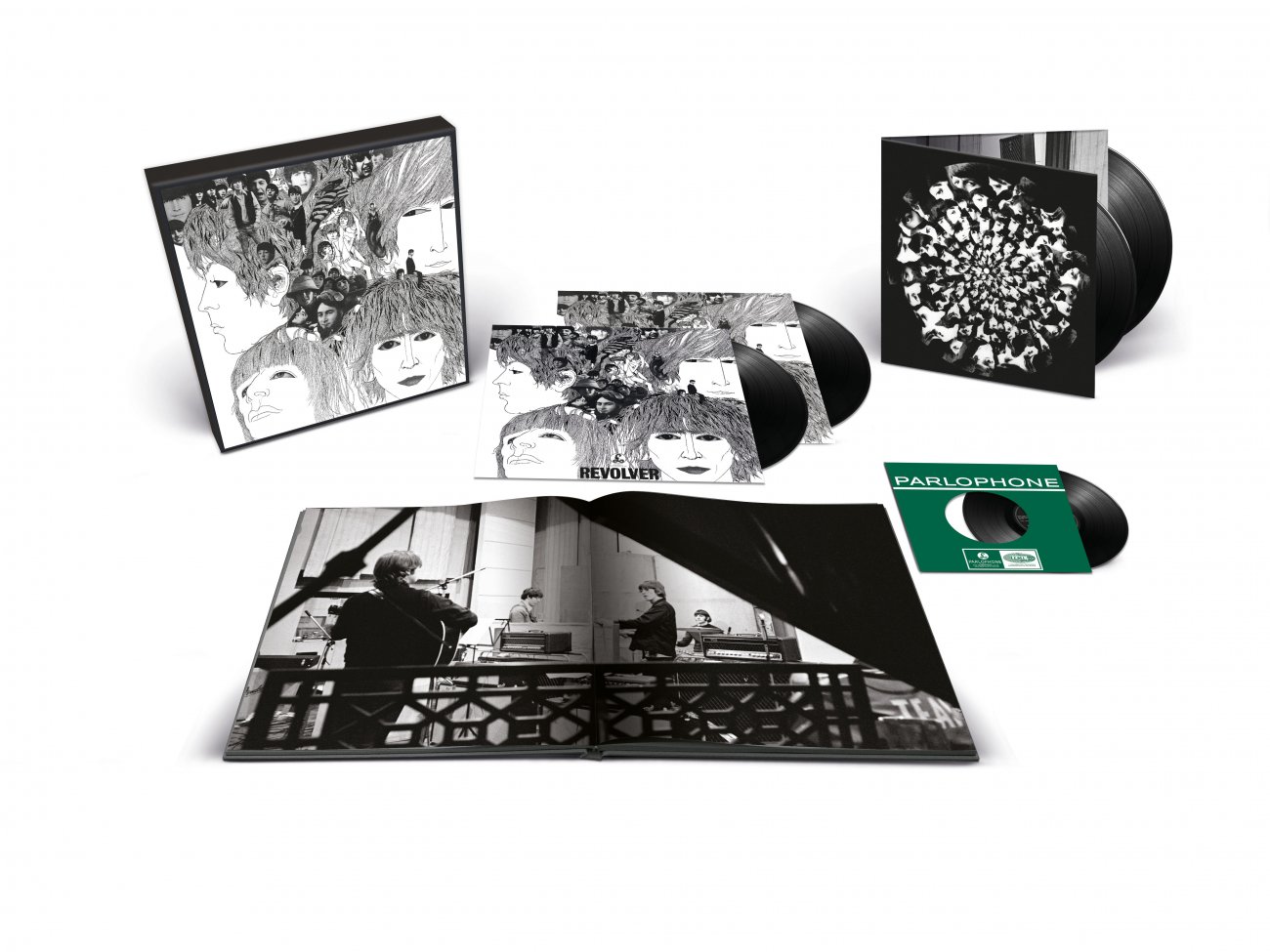 The new official music video for Taxman premiered Friday 14th October 9am PDT/5pm BST.
Directed by @dannysangra
---
Yellow Submarine," the iconic, sunny rite of singalong passage for children everywhere, began life quite differently to the version that was released.
Available today (21.10.2022) for the very first time, listen to "Yellow Submarine (Songwriting Work Tape / Part 1)" & "Got To Get You Into My Life (Second Version / Unnumbered Mix)" - taken from the forthcoming 'Revolver' Special Editions, out next Friday 28th October.
You can stream & download it now here.
---
The official video for The Beatles' "I'm Only Sleeping," directed by Em Cooper.
Beautiful harmonies, experimental recording methods and avant-garde composition combine to create this dreamlike song, evocative of The Beatles' pioneering approach to the music of Revolver.
Artist and director Em Cooper explored the space between dreaming and wakefulness, working on an animation rostrum on sheets of celluloid. She painted every frame individually in oil-paint, a labourious process which took many months.

#TheBeatlesRevolver
---
Tomorrow, our new official music video will be Here, There And Everywhere. Set a reminder now over on The Beatles YouTube.
https://thebeatles.lnk.to/HereThereEverywhereVideo
Premiering Wednesday 7th @ 6am PST/9am EST/2pm GMT #TheBeatlesRevolver